Medical Clinic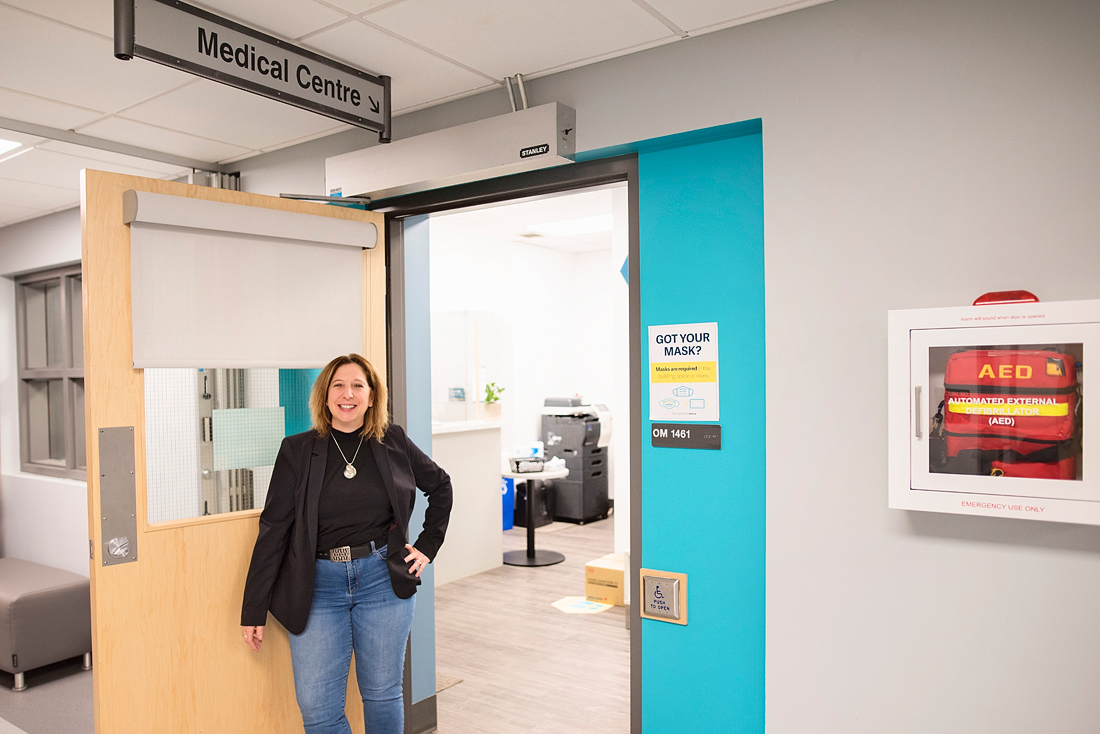 The TRU Medical Clinic services registered students who require medical support during their studies in Kamloops. The Clinic provides a full range of medical services.
Location: OM 1461 (appointment only)
Hours: Monday - Friday, 9 a.m. - 3 p.m. (closed stat holidays and weekends)
Phone: 250-828-5126
Fax: 250-371-5966
Email: trumedicalclinic@tru.ca
Some of our services include:
allergy injections
cold/flu/illness care
physical exams (work & sports medicals as required)
prescriptions and medication management
minor procedures: ears syringing, suture removal
birth control education and prescribing
sexually transmitted infection (STI) screening and treatment
immunizations
pregnancy testing
pap smear
The Medical Clinic is open from September to July from 9 a.m. to 3 p.m. (closed in August and on all stat holidays and weekends). Emails and phones are answered throughout the day.
Three Physicians fill the full-time position on a rotating basis. Clinic staff also includes a Medical Office Assistant.
All matters are strictly confidential. Health Services retains medical documentation in a secure and confidential manner. Should students require access to these records, for any reason, please contact the Medical Office Assistant at trumedicalclinic@tru.ca.
Book an Appointment
The TRU Medical Clinic serves registered on-campus students who require medical support during their time studying in Kamloops. Appointments are required as we are not a drop-in clinic. We ask students that already have a doctor in Kamloops to call that doctor's office to make an appointment.
TRU staff and faculty are encouraged to use Telus Health Virtual Care, as the Clinic is intended for students who are not from Kamloops and so do not have a local family doctor. New TRU faculty and staff should be making every attempt to find local, on-going medical care as soon as they begin their employment. We may be able to fill some gaps on a short-term basis, but our priority is to serve students.
If you cannot make your appointment, please call and cancel. If you have had three "no-shows", you will need to speak to the Clinic about future bookings.
To book an appointment, email trumedicalclinic@tru.ca or call 250-828-5126. If you have questions, you can also drop by OM1461.
LABS Booking Information
Interior Health Labs:
Tudor Village Lab: 1315 Summit Drive 7:00am-3:00pm
Life Labs:
Please visit their website for locations and hours.
Meet the Team
Lee-Gaye Hicketts
Medical Office Assistant
250-828-5126

Dr. Hilary Yoshida
Clinic Physician

Dr. Jennifer Olsen
Clinic Physician

Dr. Chris Janz
Clinic Physician
Emergencies
Call 911 from any campus or emergency phone.
Campus Security are the first responders. You can reach them by dialing 1111 from any campus phone or at 250-828-5033 from a cellular phone.
Resources
If you need to connect with someone regarding your health during a time we are closed or unavailable, keep.meSAFE is a great resource. To learn more about how to navigate the keep.meSAFE app, watch this step-by-step video.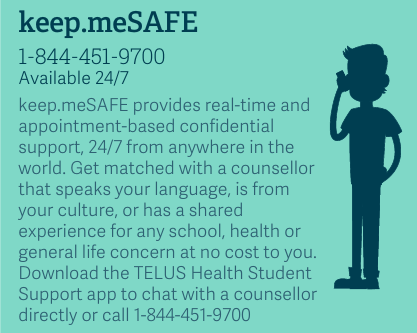 Walk-in Clinics
If you cannot be accommodated on the date that you wish to be seen, here are a few options for you to call. Please contact below clinics prior to attending as hours are subject to change.