Student Mentorship and Leadership
---
On this page
Contact us
Old Main 1468
Monday - Friday
8 a.m. - 4 p.m.
What we do
The Student Life Office organizes and plans additional training components for peer mentors.
Monthly recognition award.
Leadership conference for active and aspiring leaders.
Steps Towards Success Series for skill enhancement.
Peer mentoring is a form of mentorship that usually takes place between a person who has lived through a specific experience and a person who is new to that experience providing support as well as knowledge and skills transfer. Peer mentoring encourages a give-and-take dynamic, where both the mentor and mentee offer advice and view points and learn from each other.
---
Mentorship opportunities
If you are interested in joining one of these programs, please contact lead@tru.ca for more information.
Arts Ambassador
The Arts Ambassadors are students committed to building an inclusive culture in the Faculty of Arts by bringing together students from all Arts disciplines in ways that help to create worthwhile experiences and foster meaningful relationships. The Ambassadors take on active, encouraging, and innovative leadership roles within the faculty while promoting social and networking opportunities for students.
BBA Peer Mentor
This program offers a unique opportunity to enhance leadership and mentorship skills while supporting first-year Bachelor of Business Administration students. BBA Peer Mentors participate in introspective activities, workshops, and orientation and collaborate with like-minded peers to gather feedback, develop projects, and expand networks. Mentors will document their BBA journey and share valuable tips and insights that they've learned along the way. This experience will foster personal growth and professional development - and has a positive impact on the TRU community at large.
Career Ambassador
Career Ambassadors promote Career and Experiential Learning (CEL) services and programming through class visits, presentations, information sessions, events and peer-to-peer support. They work closely with CEL coordinators to enhance visibility while serving as a point of contact for students. Career Ambassadors encourage students to 'start early' and take the first step towards their career path through student leadership, service engagement, experiential learning, co-op and volunteerism.
Engineering Student Peer Mentor
To better support the transition into university, this program pairs a first-year software engineering student with a second to fifth-year student mentor. Through awareness of resources and support services, new students will learn how to navigate the engineering course load, build time management skills, cultivate good study habits for midterms and exams, and develop other skills relevant to student success. In addition to academic well-being, students can foster friendships, increase confidence, and grow social and professional networks.
Future Students Ambassador
Future Student Ambassadors enhance the post-secondary discovery process by sharing their personal TRU stories with prospective students. Ambassadors will have various opportunities to develop their leadership, public speaking, communication and collaborative skills. As the face and content creators for TRU Future Students on social media, they also write blog posts, lead campus tours, join Future Student Advisors on high school and other visits (both locally and within BC), assist with recruitment events such as Open House and Student for a Day, and participate in other initiatives facilitated by the Future Students office. There are both volunteer and honoraria positions available for undergraduate students in any year of study.
Gaglardi Student Ambassador
The Bob Gaglardi School of Business and Economics Student Ambassador program is designed to enhance the student experience on and off campus for business majors. Gaglardi Student Ambassadors (GSAs) provide logistical and creative support during faculty events and produce engaging content on TRU Gaglardi's social media platforms and elsewhere to create a holistic and engaging experience for our student community in Kamloops and around the world.
Graduate Research Mentors
Graduate Student Research Mentors collaborate with the Research Office on a variety of projects related to the enhancement of student research. Participants will engage in teamwork, pool resources, mentor students from various majors and backgrounds, and work alongside faculty and staff. The team supports the planning and organization of graduate research workshops, guest speaker series, the annual 3MT and guest speakers. The Graduate Student Research Mentors are representatives of TRU research on campus and in community events, and the role is perfect for students who wish to promote and expand these efforts across the campus.
Indigenous Mentor
TThe Indigenous Mentor program supports entry-level Indigenous students as they transition into post-secondary student life. Mentees are matched with an Indigenous Mentor, who creates opportunities to connect one-on-one, in group settings and through participation in various events, workshops, and activities. Indigenous Mentors represent various backgrounds and programs of study, typically have at least two years of post-secondary experience, and provide guidance both academically and culturally. Training and ongoing support is provided by the Indigenous Mentor Coordinator, who also handles the recruitment process. This program enriches the experience and education here at TRU for students, fostering their academic and cultural growth.
Intercultural Ambassadors
The Intercultural Ambassador Team are student advocates for intercultural development, empathy, human rights, and anti-racism who work to promote these values and practices at all levels of the university. This group of students works together from September to April to engage in their own intercultural development, host events and launch initiatives to promote intercultural engagement and learning at TRU. The Intercultural Ambassadors are valued members of the Intercultural Learning department, providing intercultural education, training, and advocacy to fellow students, staff, faculty and administrators.
Law Mentor
Law school, particularly in the first year, can be challenging and stressful. The Student Mentorship Program, a collaboration between the Society of Law Students and the Assistant Dean, aims to ease the transition into law school and throughout the first year by pairing incoming 1L students with upper-year mentors willing to share their experience and insight into the study of law. In this volunteer position, upper-year mentors act as role models and advisors to provide general guidance and support about navigating law school, living in Kamloops, and dealing with the stresses and rigours of legal education.
Makerspace Ambassador
Makerspace Student Ambassadors offer tours to individuals and small groups and assist users by helping them navigate the space, the technologies and any troubleshooting needs. The Makerspace is a learning-by-doing space, so the Ambassadors don't have to be experts in the technologies or tools. The positions are open to students from any background, program, or year, and an ideal candidate is a student who reflects the diversity of our campus and is excited about helping others learn. Training is provided to develop public speaking and communication skills, learn about various technologies and gain experience in design, innovation, making, and crafting.
Orientation and Transitions Leader
Orientation and Transitions Mentors and Ambassadors provide information and guidance to students through peer coaching, at booths around campus, and other campus and community events. They also host informational TRU Student Life workshops and social events throughout the semester. Orientation & Transitions Mentors and Ambassadors build communication skills, organizational skills, interpersonal skills, and leadership skills.
PACE Leader
Through weekly study sessions and one-to-one academic coaching sessions, PACE Leaders support first and second-year student-athletes in achieving their academic goals while maintaining a busy schedule. Senior student-athletes understand what it takes to balance their studies with practice, training, travel and game days. Leaders share insights on study success strategies and develop leadership, interpersonal, communication, critical thinking, and tutoring skills while supporting student-athletes on challenging courses and assignments. Volunteer and honoraria-based opportunities are available.
Peer Academic Coach
Peer Academic Coaches provide students with the opportunity to have a one-on-one session with another student who has both experienced success and an awareness of what it's like to struggle academically. The coaches are experienced SL Leaders or Writing Centre Tutors and provide students with individualized strategies and resources to meet a range of academic challenges for a variety of disciplines. They can offer support with time management, goal setting, study strategies, giving presentations, note-taking, test-taking and dealing with exam anxiety.
Residence Advisor
Whether it's helping with adjusting to campus life, academic or personal issues, planning events, and promoting a sense of community within our residence, Resident Advisors (RAs) are here to help students. RAs receive extensive training in event planning, emergency management and conflict resolution. Resident Advisors are required to live in residence and will be compensated for this role.
Science Help Centre Tutors
The Science Help Centre Tutors provide free tutoring services in mathematics and physics. Through this experience, students develop communication and teaching skills while reinforcing their science skills. Paid teaching assistant and WorkStudy positions are available, as well as volunteer opportunities.
Social Media Ambassador
Social Media Ambassadors promote TRU as a study destination by attending and promoting events, blogging about international student life on TRU.ca, and creating weekly digital content on TRU World's social media channels. Ambassadors in this program can expect to expand their understanding of marketing and communications, excel in organizational skills and engage with campus in a variety of fun and social ways.
Student Library Ambassador
Student Library Ambassadors work to create a sense of community and belonging for all patrons within the library and throughout the campus. Ambassadors provide information and increase awareness of library resources, services, programs, and events to the campus community. In this role, Student Library Ambassadors develop skills in communication, evaluation, decision-making, and leadership.
Student Storyteller
Student Storytellers engage with programming and supports initiated by the Faculty of Student Development (FSD) and report on their experiences to influence others to access services. Storytellers will have opportunities to learn, engage, reflect, and inspire others to flourish personally, socially, and academically. In this role, students will write blogs, produce short-form videos, attend events and collaborate with different FSD units to create creative, relatable and accessible messaging.
Student Sustainability Ambassador
The Student Sustainability Ambassador Team works on campus to promote sustainable initiatives, programs, and mindsets in the TRU community. Sustainability Ambassadors help spread the 'spirit of sustainability' at TRU and act as a force for change, helping to improve the culture of sustainability on campus. Ambassadors will have opportunities to develop their public speaking and communication skills, cultivate a greater understanding of sustainable initiatives on campus, create sustainable initiatives, and champion sustainability on campus.
Student Wellness Ambassador Team
The Student Wellness Ambassador Team (SWAT) consists of student leaders who support the Wellness Centre to promote health and wellness on campus. SWAT Leaders work within the Wellness Centre space to create a welcoming, warm, and inclusive environment for students and employees. SWAT provides one-to-one peer support, health and wellness education via campus presentations, campus-wide outreach activities, and social media content. Leaders also use their voices to advocate for equitable and accessible resources for students on campus. The Wellness Centre promotes the well-being of our growing, changing, diverse TRU community, values the health of all employees and students on campus and provides unique, educational, and fun programs that aim to increase our collective health literacy. The goal is that members of the campus community will enhance their skills and develop the tools necessary to make more informed choices about their wellness to increase positive health outcomes in their lives.
Study Abroad Ambassador
Study Abroad Ambassadors are TRU students who have studied and participated in an exchange and, upon return, apply to join the team. Ambassadors provide one-to-one support and act as a source of information to their peers through information and student support sessions, social media and promotional material management, special event coordination and peer workshop facilitation to different groups or program areas. This team will create opportunities to build on leadership, interpersonal, communication, critical thinking and problem-solving skills while supporting fellow students as they consider or participate in an international activity while completing their undergraduate degree.
Supplemental Learning Leader
Supplemental Learning (SL) is an academic support program that provides structured review sessions to students enrolled in challenging introductory courses. SL Leaders organize and facilitate weekly sessions where students collaborate to review notes, practice problems, discuss readings, and prepare for exams. In their sessions, leaders integrate course content with reasoning and strategic study skills. For novice learners, the SL Leader becomes a role model of critical thinking, effective study, and mastery of the discipline. SL Mentors are selected from the strongest of experienced leaders, assist with leader training and support new leaders in their training and development.
Undergraduate Research Ambassador
The Undergraduate Research Ambassadors work with the Research Office on various projects related to undergraduate research. They will bring together the knowledge, skills, and interests developed through all aspects of their education and participate in projects and work with students from diverse majors and backgrounds as a team, pooling resources and collaborating with faculty and staff. This capstone experience will strengthen students' undergraduate research understanding and provide training to enhance their skills as TRU Ambassadors.This uses the .accordion-minus and .expanded classes for an open section.
Writing Centre Tutor
Writing Centre Tutors offer assistance and peer-to-peer conversations to students at any stage of the writing process: understanding an assignment, generating ideas, creating an outline, developing clear and strong arguments, researching and citing sources, revising for grammar and punctuation, and developing other writing-related skills. Tutors are trained to help students realize their strengths, question and understand their writing choices, build relationships, discover their authentic voice, and recognize all forms of improvement in the ongoing, imperfect writing process! Additionally, tutoring helps you develop your writing skills, enhance your teaching skills, reflect on writing, learning and teaching, improve your interpersonal and communication skills, and obtain valuable experience to enhance your resume. To become an undergraduate or graduate student tutor, join as a volunteer, or apply for a WorkStudy and honoraria-based position.
---
Peer mentors workshop series
Upcoming Workshops
Description
Date
Time
Peer Mentor Training Day
A one-day professional development day for TRU Peer Mentors. Topics include professional conduct, mentoring skills, tabling and facilitation skills, early psychosis intervention information, digital marketing strategies and more! Register here.
Tuesday, August 29, 2023
9 a.m. – 4 p.m.
Law Reading Room, 3rd Floor, Old Main
Sexualized Violence Prevention & Response Training
This one-day training is facilitated by the Sexualized Violence Prevention and Response Team, this training day will cover consent, responding to disclosures and bystander intervention training. Register here.
Wednesday, August 30, 2023
9 a.m. – 4 p.m.
CT 200
Peer Mentor Lunch & Learn

The Counsellor's Guide to Managing Your Life Somewhat Better through a Series of Hopefully-Effective Sleep-Related Strategies
Bring your lunch and join us as Cliff Robinson, TRU Counselor, guides us through a fun workshop about making small changes to your sleep, which could make medium-sized differences to your mental health and life in general. Topics include the structure of sleep, the role of sleep, and sleep improvement strategies. Register here.
Thursday, October 12, 2023
noon – 1 p.m.
OM 2761
---
Other opportunities to get involved
LinkedIn Learning: Leadership Development Playlist
Are you looking to sharpen your leadership development skills? Access thousands of videos on LinkedIn Learning, free for TRU staff, faculty and students.
Check out this playlist created specifically for TRU students.
---
Meet the team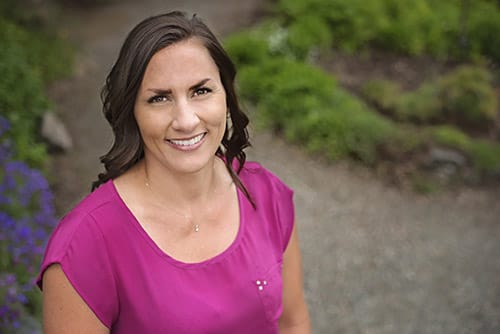 Julie Taylor
Manager of Student Experience
250-371-5942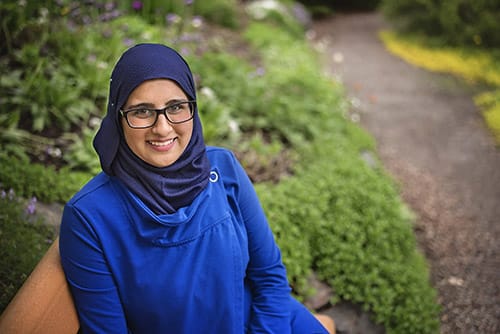 Umme Mansoory
Learning Strategist
Mentorship and Leadership
250-371-5996