Security
TRU is committed to providing a safe and secure campus environment. This is achieved by working collaboratively with students, staff and visitors to promote active participation, engagement and communication to contribute to safety on TRU campuses.
Kamloops campus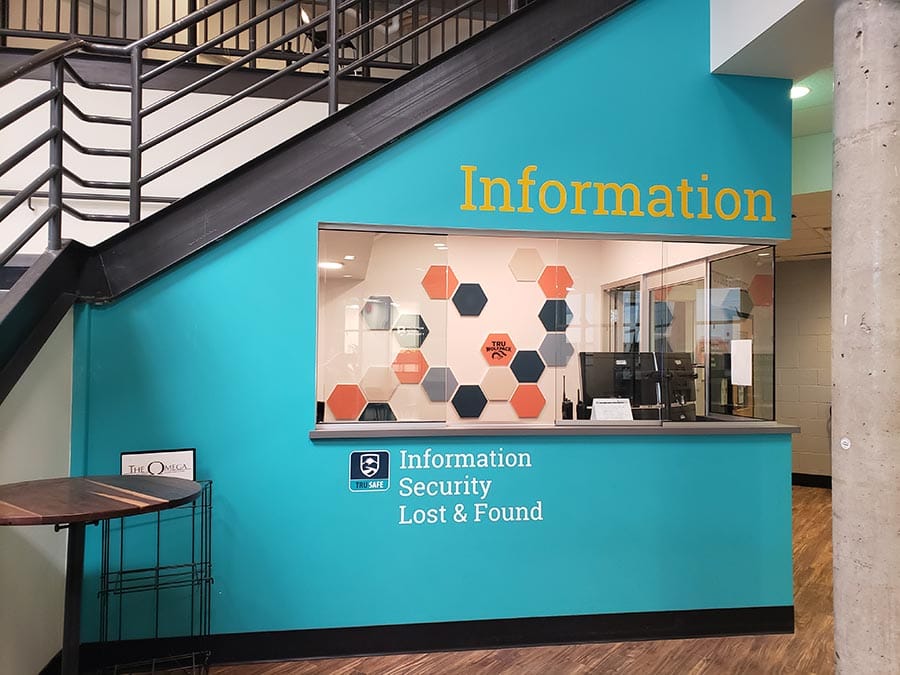 The Information/Security/Lost and Found desk is in Old Main on BMO Student Street next to the Future Students Office. The Security Office is in Old Main 1226 next to Print Services.
Kamloops campus security services are provided by Paladin Security 24 hours a day.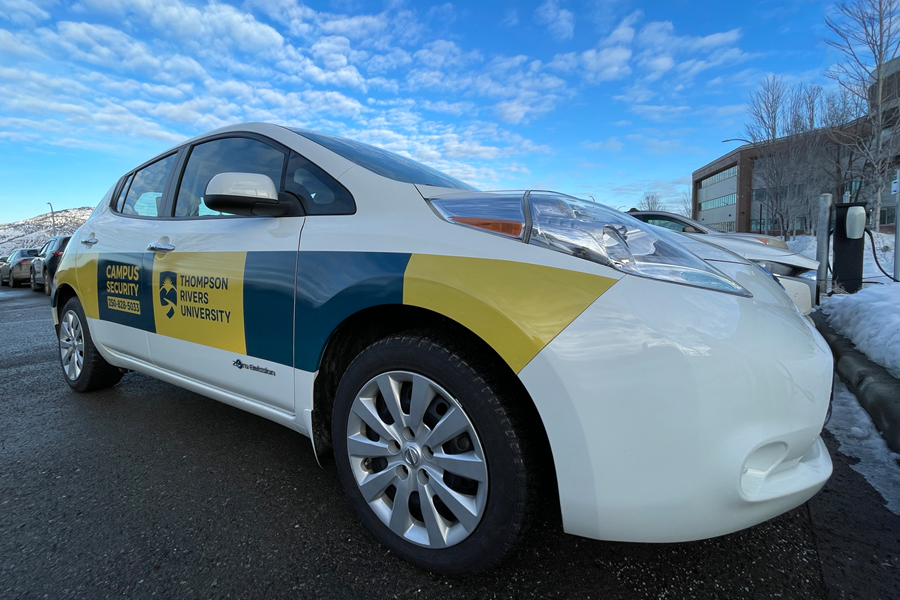 Kamloops campus security has a dedicated electric vehicle that improves response time and enhances its presence. With zero emissions, the Nissan Leaf is a sustainable option for security personnel to respond and patrol a greater area more quickly.
Lock out auto crime
TRU provides overnight surveillance, but anyone parking on campus also plays an important role. Your best defence is to keep valuables out of sight and ideally out of your vehicle all together.
Williams Lake campus
On the Williams Lake campus, security is provided by PD Security. They can be contacted at 250-398-6791.