Laboratory Personal Protective Equipment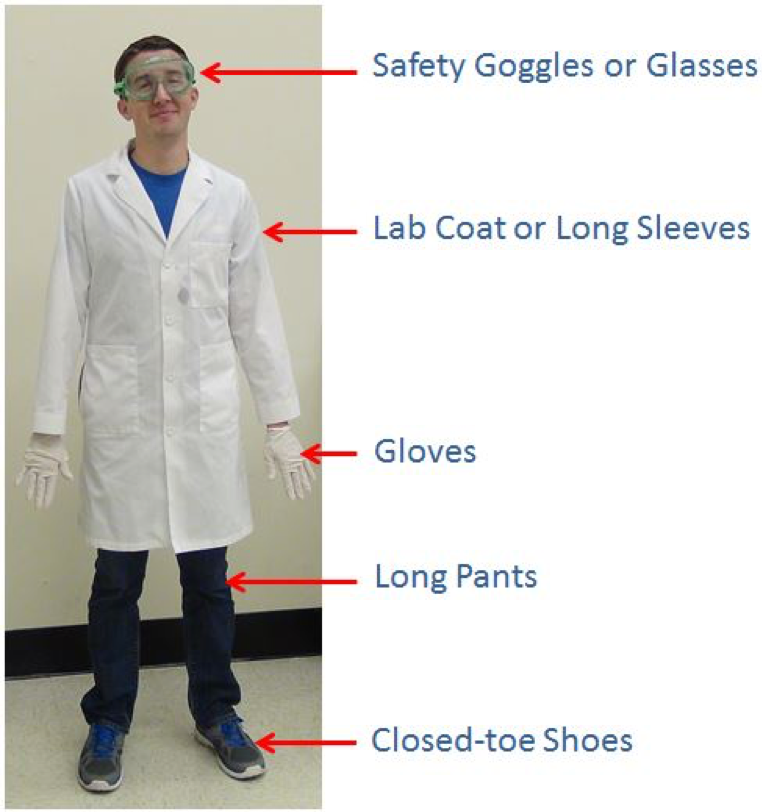 Staff, students and faculty working in areas where hazardous chemicals or biohazardous materials are being used must conform to the following requirements:
When working in any position where exposed to potentially hazardous conditions, people are required to wear the following clothing to provide basic protection:
Long sleeved shirt or blouse
Long pants
Footwear that encloses the foot
In addition, a properly fitted and fastened lab coat must be worn. Shorts, skirts and dresses are not advised when working with or near hazardous materials. Eye protection (chemical splash goggles) must be worn when in the lab.
Reference to the chemical's SDSs should be made to ensure that the correct form of personal protective equipment has been chosen.
Protective clothing shall not be worn outside the laboratory.