Adult Basic Education
Step on the path to better opportunities and more options by upgrading your education today. Upgrading could be right for you if you want to meet TRU program requirements or get your high school diploma.
---
Which option is right for you?
You have two choices. You can take upgrading courses at TRU either on campus or online. Our on-campus courses are delivered by the University and Employment Preparation department (UEPrep) at both Kamloops and Williams Lake campuses, and our online courses are delivered by Open Learning. There are differences — and advantages — between the two. Read the chart to see which is best for you.
Once you've decided, check out our course descriptions and upgrade pathways.
On campus
in Kamloops or Williams Lake
Online
through Open Learning
Start in fall, winter or summer intakes
Finish any time up to 30 weeks later, with the option of a paid extension
Take the course in a class with other students
Take the course independently at your own pace
An instructor-led course with a variety of delivery methods
An Open Learning faculty member answers questions and marks assignments
Tuition is free, but you pay ancillary fees and some textbook fees — assistance may be available.
Tuition is free, but you pay admin/tech and materials/shipping fees
Paths to success
What students say
Dixon Bertrand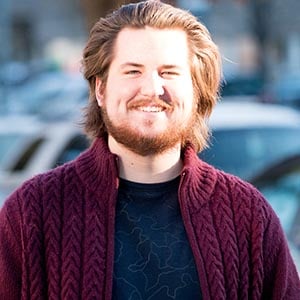 Home town: Penticton | Goal: Bachelor of Science
Thanks to a minimum wage job, I realized it would be difficult to pay for the things I wanted out of life. Adult Basic Education helped me improve my high school marks so I could go after a career with a good financial outlook.
The fear of a course can hold you back, but you don't know until you try. When I got my first test back—a 99 in math—I realized, 'I can do this' because that mark blew away any math score I got in Grade 12.
Rebecca Fabian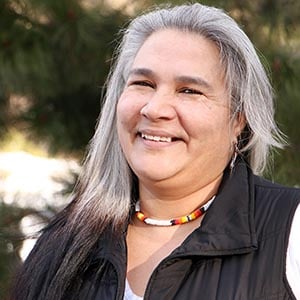 Home town: Fort McKay First Nations, Alberta | Goal: Bachelor of Social Work
It had been 27 years since I graduated from high school. My instructors here were easy to talk to and available with office hours. They took the time to explain things step by step, so I could understand exactly what they wanted from me and so I could do the work correctly.
Kenneth Joseph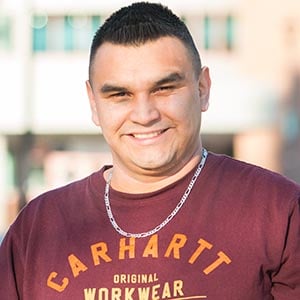 Home town: Fort St. James | Goal: Bachelor of Social Work
Even a good-paying job wasn't enough because I wasn't doing the work I was meant to do. Adult Basic Education helped me improve my marks so I can pursue the work I am meant to do.
I have a passion and a personal interest to help people with addictions. After researching different ways to do this, I came to the conclusion that I would be best suited as an addictions counsellor, and decided that TRU would be a good place to pursue that.