Bachelor of Education, Elementary
Shape young minds as an elementary teacher
The Bachelor of Education (Elementary) is a two-year program that offers a combination of on-campus study and practicum experiences focused on elementary school.
As a graduate, you can pursue a career in elementary education and with prior learning may be eligible for secondary teaching. You earn a professional teaching certificate from the BC Teacher Certification Branch, qualifying you to teach in any elementary school setting—public, independent, private, religious and First Nations.
Why pursue a Bachelor of Education, Elementary degree through TRU?
The field is in high demand. According to WorkBC, there is an estimated 12,260 job openings for elementary school and kindergarten teachers from 2022 to 2032.
The median annual salary is $75,499 according to WorkBC.
At TRU, graduates receive a Bachelor of Education degree and qualify for a Professional Teaching Certificate issued by the Ministry of Education Teacher Regulation Branch.
In this program, you gain hands-on experience when you complete two practicums within the TRU region at a school district of your choice.
A career as an elementary school teacher is rewarding in that you shape young minds, make a lasting impact, form meaningful connections, encourage creativity and be an active part of the joy and pride of students' accomplishments.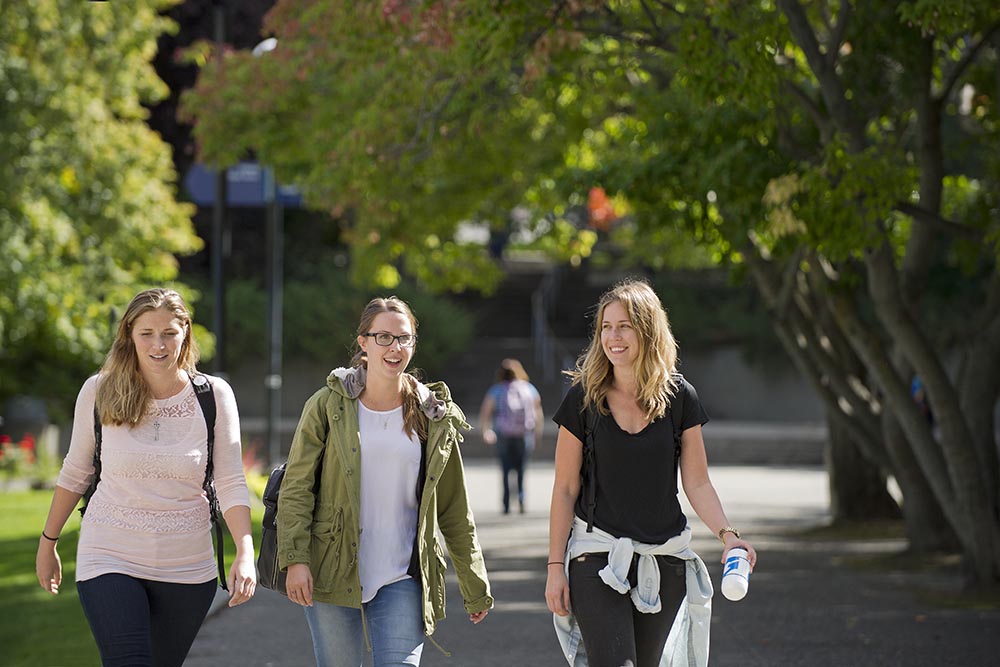 What will I learn?
The degree prepares you to teach in schools in British Columbia and in provinces and territories across Canada.
You will learn:
How to communicate with students, parents, colleagues and other school-related persons.
Conflict resolution and teaching social skills, through role-playing and discussion.
Effective teaching practice with children who are at different developmental levels and from diverse cultural backgrounds.
How to understand the relationship between schools and society over time.
How to make curriculum decisions to implement an effective language and literacy program.
A basic understanding of teaching mathematics, physical education, science, social studies and more in elementary schools.
How to apply your knowledge and gain practical experience in the field. Through four practicums, you will be able to combine and put into practice what you have learned through actual teaching experiences.
How the program works
Two-year program with the option to study part-time or full-time.
Offered on the TRU Kamloops campus.
Intake is in the fall of each year.
There are 70 credits to complete and four practicums.
What you need to get in
You will be eligible for admission with a minimum of 90 credits
A maximum of 57 credits can be in academic coursework at any level
The remaining 33 credits (requirements #1 through #5 below) must meet a cumulative minimum GPA of 2.67

Requirement #1a and 1b: 6 credits in English, must include courses in both literature and composition
Requirement #2: 3 credits in mathematics (not statistics)
Requirement #3: 3 credits in science (biology, chemistry, physics, physical geography, geology/earth science, environmental studies, astronomy)
Requirement #4: 3 credits in history or geography
Requirement #5: 18 credits at the 3000/4000 level in one or more teachable subject areas in the BC school curriculum

One hundred hours minimum of relevant volunteer or paid experience working with groups of elementary school-aged children must be completed prior to admission into the program. A minimum of 25 of these hours are required to be in an elementary school setting.
A letter of introduction. Discuss how your experiences have influenced your decision to become a teacher. We are interested in how you have made connections between your volunteer/working experiences and what you have learned about yourself as a potential teacher.
Two confidential reference report forms from referees qualified to attest to an applicant's suitability for teaching, preferably from teachers and not from a relative or close friend.
A candidate may be asked to complete an oral and/or written task to assess English language as an admission requirement or at any time during the program. A student may be asked as needed to undertake remedial work in oral and/or written English language to support student success.
Where will this take me?
The Bachelor of Education (Elementary) degree prepares you to teach in schools in British Columbia and in provinces and territories across Canada as well as around the world wherever the BC school curriculum is taught.
I had a wonderful experience throughout the BEd (Elementary) program. The program truly equipped and prepared me for virtually any situation that might arise in the teaching profession. I benefited greatly from the small class sizes, and the personable and caring faculty in all aspects of the program.
— Michael Wood, Bachelor of Education graduate
My journey through the BEd program was everything I hoped for and more! It has helped shape the person I have become. The knowledge and experience I gained throughout the program has been pivotal in building a strong foundation for who I strive to be as a teacher.
— Laura Gatenby, Bachelor of Education graduate