Information Technology Services
At your service
Follow these steps to quickly resolve your issue at the IT Services Portal.
Visit the IT Services Portal.
Check to see if the knowledge base has the answer to your question.
If you can't resolve your issue with the knowledge base, submit a ticket.
Track the progress of your ticket.
Visit the IT Services Portal
---
Direct links to the IT Services Portal
---
Locations
Kamloops
Old Main - OM 1320
BCCOL – OL 120
Williams Lake
WL 1010
Hours
Open Monday to Friday
By phone
8 a.m. to 6 p.m.
In person
Kamloops: 8 a.m. to 5 p.m.
Williams Lake: 8 a.m. to 4 p.m.
---
About Us
Network and Technical Services
Responsible for server support, network firewalls, email, printing, learning management systems, installation and repair of telephones, installation of data lines and data communications equipment, local area networks, wireless networks, media services.
Enterprise Systems
Coordinates software development, maintenance and acquisition. Responsible for integration of core student and business systems and maintaining a high performance enterprise data architecture. Administers core systems including student, finance, human resources, fulfilment, eServices, portals and TRU's website.
Client Services
First point of contact to address questions and concerns about computer systems and applications. Installs and maintains computers, printers, software and other peripherals. Ensures desktops are replaced in the appropriate life cycle.
IT Services Administration
Collaborates with TRU stakeholders and ITS management, communicates ITS plans, addresses organization and budget requirements, manages the project management office, oversees the information security office.
Learn more about our departments, governance, strategy and project management at OneTRU (staff only).
IT Services at OneTRU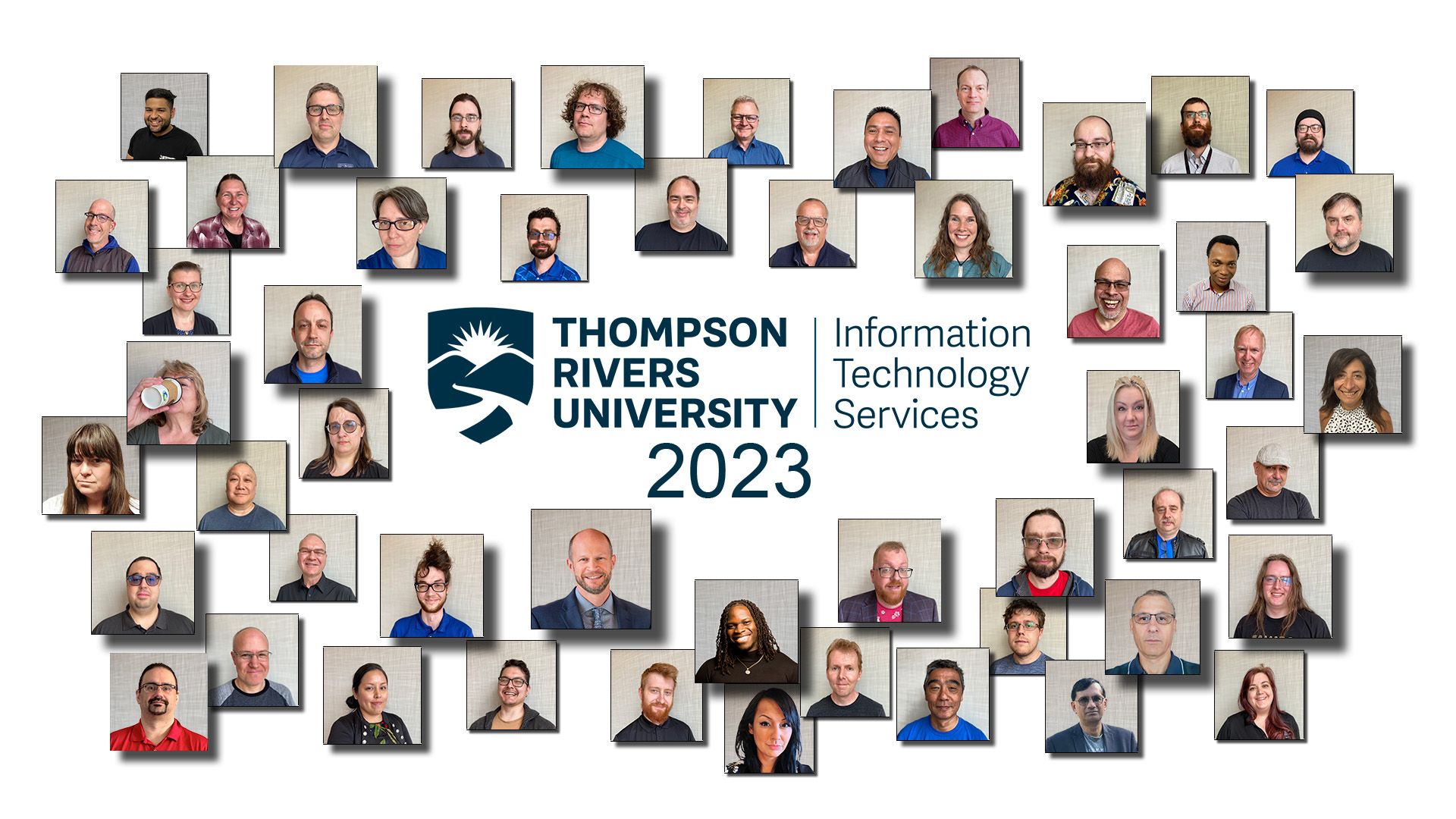 ---